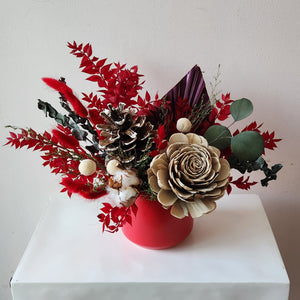 Holiday Dried Arrangement
This vase arrangement made entirely of dried, preserved and everlasting elements. This arrangement measures approximately 8"-10" wide and 8"-10" tall.
*Please note, the arrangement above is an example of colour, style and size. Every arrangement is custom made by one of our designers and will not be a duplicate of the photo.