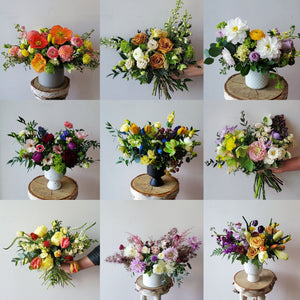 Designer's Choice
This arrangement features a seasonal mix of the most beautiful flowers in our cooler this week and custom made by one of our floral designers. The above arrangements are valued from $85-$250.
Available in a vase or as a hand-tied bouquet.
*Please note, the arrangement in the photo is an example of the colour, size and style. Each arrangement is custom made by our designers and will not be a duplicate of the photo above.