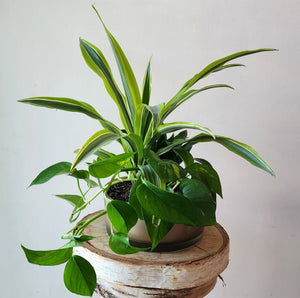 Assorted Tropical Planter
A planter including assorted tropical plants topped with moss. 
*Please note, the planter you see in the photo showcases an example of what you may receive. Plants are selected based on seasonal availability, your custom planter may not be a duplicate of the one in the photo shown.